NEW: UPDATED LIVE 3D/4D MACHINE JUST ARRIVED!!! PRINTER TOO. A MUST SEE!!
You already love your child sight unseen. But with today's technology it could be an eye-opener if it's a LIVE COLOR 3-D ultrasound. You'll see truly amazing images of your child, and, with their cooperation, your child's features and movements. Those true-to-life "real time" images will help you bond with your precious little one. All captured on a DVD with audio.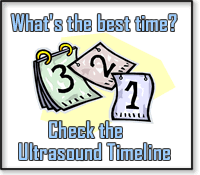 Learn how to actively contribute to your child's happiness and well-being, using today's technology.
Click on the Products button above to see what we offer or call today for more information or an appointment! Conveniently located in Mason City, Iowa. Perfect for central Iowa and Minnesota residents!
(641) 430-2698
Check the Products page for a new Internet price offer!
Copyright © Ultrasound Studio I